At SMART, we empower lives through the healing power of horses.
Through therapeutic horse-related programs and activities our SMART riders and their families' quality of life is significantly improved.

At SMART, we strive to improve the quality of the lives of our SMART Riders and their families through therapeutic horseback riding, carriage driving, and equine assisted activities. Through respectful partnerships with our horses, we create an environment that promotes a life of inclusion, respect, growth, and independence.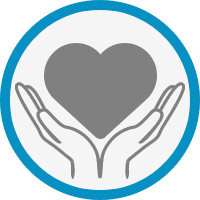 Community involvement and financial support are essential to our SMART program. All gifts made to SMART are tax deductible and are greatly appreciated!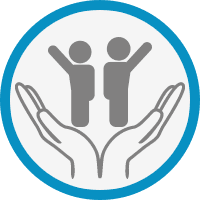 Volunteers are the heart and soul of SMART. Everyone works together to form a vital team that is essential to the success of our program. 
There has always been something special about the connection between human and horse, and our SMART Horses prove that every day.
The benefits of our program are many...
SMART provides an all encompassing horsemanship program—where participants learn to groom and tack up their horses, ride to the utmost of their ability, and care for their horses afterwards. All of these horsemanship skills provide the participant with many physical, emotional and cognitive benefits! Some of these benefits include an increase in physical strength and stamina, an improvement in posture, balance and coordination, and an increase in attention span and independent skills. An increase in self-esteem and a sense of empowerment are also gained from fostering a respectful, affectionate, working "partnership" with their horse. At SMART, the movement of the horse, the connection to the horse, and the natural environment are all used to help heal the body, mind and spirit of each SMART Rider.
Thank you to our wonderful corporate & foundation sponsors.
Without their help and generosity, SMART would not exist. We appreciate them so much!  Please support them and tell them you heard about them from SMART.  To become one of our valued Corporate or Foundation Sponsors, contact us.