SMART's Adventures in Learning Equine Assisted Learning (EAL) program provides for a positive educational learning opportunity, through respectful partnerships with horses, that carries over into the students' traditional classroom experiences. The EAL activities use horses not as tools, but as active partners that help to facilitate the learning experience for the human participants. This program also focuses on promoting leadership skills, social skills and the initiation of relationships based on empathy and respect.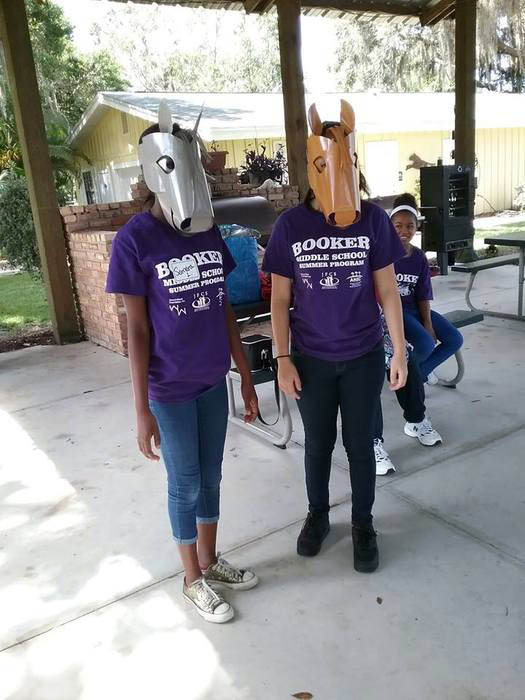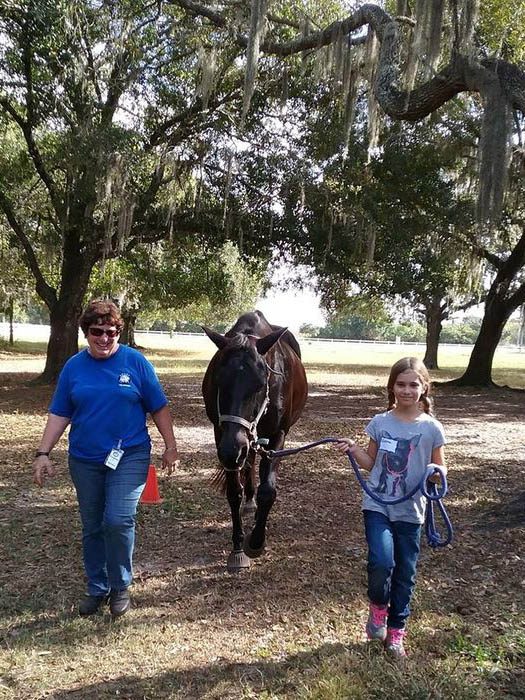 Equine Assisted Learning (EAL)  sessions include guided and safe ground-based interactions with horses, classroom instruction, and positive interactions between students, animals and adults. Grade-level appropriate reading, writing, art, and math skills are introduced in our student centered approach. These activities help to reengage the typically disengaged or defiant student as well as inspire the engaged and achieving student.
Our main goal is to provide students with a quality educational program that utilizes a different approach to learning. We constantly search for and develop the most effective EAL curriculum, activities and approaches. Typically, the sessions are 2-3 hours each week for up to 6 weeks and take place in our barn, open air classrooms and arena with the guidance of our instructors, staff, horse specialists and horses. Local schools in Bradenton and Sarasota, grades K-12, have participated in SMART's Adventures in Learning EAL program and we work closely on desired outcomes with the school teachers and staff.