Rebecca Blitz
CEO
Rebecca and her family moved to Sarasota in 1995. She joined the SMART team in April 2020. Rebecca spent the last six years as the Director of the Make-A-Wish Foundation and previously worked with numerous nonprofits in leadership roles and on their Board of Directors. Rebecca grew up with horses and loved SMART the first time she set foot on the farm! She has a strong passion for SMART's mission and for what SMART provides to the community. Rebecca is thrilled to be part of the team and looks forward to meeting you and sharing with you the life-changing work that is accomplished at SMART.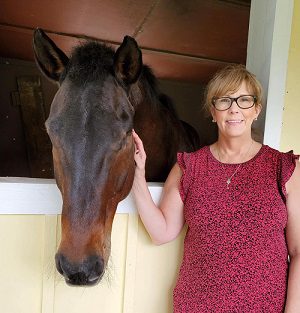 Stacey Volpe
Office Manager & Volunteer Coordinator
Stacey and her husband relocated to Florida from Maryland in March of 2019. She joined the SMART team in May of 2019. Stacey spent the past 15 years working as an Administrative Assistant for a private school where her children attended. While she has no previous experience being around horses, she instantly fell in love with the special horses at SMART.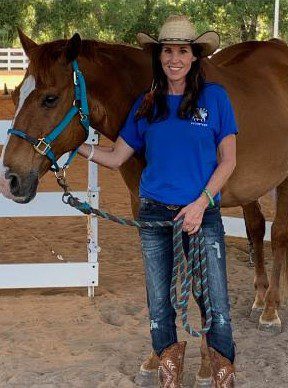 Ilee Finocchiaro
PATH Int'l Certified ESMHL/CTRI
Ilee found Smart shortly after moving to Florida in 2014 with her husband, children and two furry family members. Her passion for animals and for helping people led her to volunteering. Since then, Ilee's love for SMART'S  mission led  her to pursue her certification as an Equine specialist in mental health and learning along with becoming a certified therapeutic riding instructor. In addition, Ilee is the proud owner of her own horse Snoopy, who is a SMART program horse.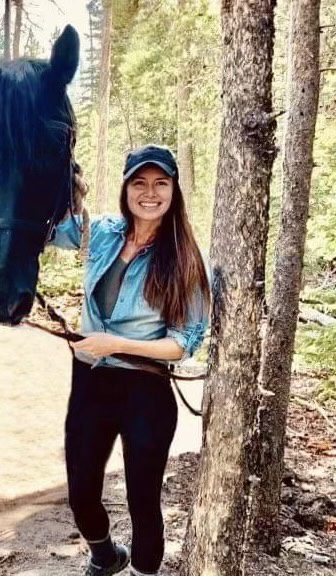 Kristin Johnson
Equine Manager
Kristin is a Sarasota native who grew up with horses and loves being around them every chance she gets. She also has a passion for helping others. Kristin found SMART and quickly fell in love with the mission. Kristin is very excited to be a part of the team here at SMART to "empower lives through the healing power of horses". She can't wait to meet you!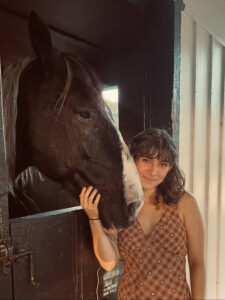 Adina Mayo
Equine Assistant
Adina is a Florida native who has been working with horses for almost three years. She has always loved helping people and working with horses, so when she discovered SMART in 2022, she felt she had "found her place" here. Adina is regularly involved with the programs and mounted lessons, but she has the strongest passion for our veterans program. If you see Adina around, feel free to say hi!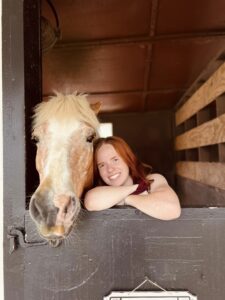 Hailey Johnson
Equine Assistant 
Hailey is a Ringling College student and Florida native, who grew up just south of SMART. Hailey has always been passionate about working with animals. She discovered our herd in 2022 and quickly became enthralled with our mission and goals. Hailey regularly works with our mounted lessons, veterans programs, and barn work.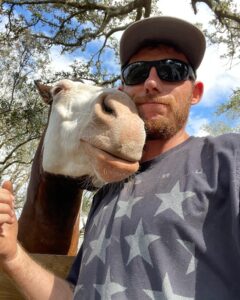 Justin Beach
Maintenance / Caretaker
Justin is a Florida native, born and raised right here in Manatee County. Justin is a "Jack of all trades" and helps with almost anything and everything we call him for around the farm. Hay needs to be unloaded? Help with the tractor? Leaking faucet? Justins your guy. Justin and his wife, Caroline, joined SMART together in 2022 and have immense pride behind our mission. When Justin is not at the farm, you might catch him enjoying the back roads on his Harley.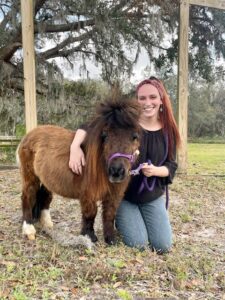 Caroline Beach
Web Design / Social Media / Caretaker
Caroline moved to Florida with her family as a teenager and has made Sarasota home. She joined SMART in 2022 with her husband, Justin, and they considered themselves extremely blessed to be a part of the team. Caroline helps with updates to our website, social media, planning events and even barn work around the farm. Caroline grew up on her grandparents farm in Maryland, and has had a passion for animals all her life. When not helping out at SMART, Caroline enjoys being an artist, cooking from scratch, cuddling her dog, and watching documentaries.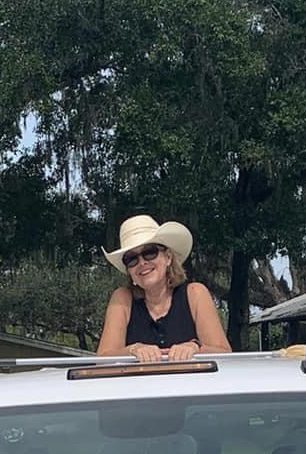 Candice "Candi" Russell
Rockstar Volunteer / Owner of '4640 Tack Shack' 
Candi has been with SMART since 2014 as all-around volunteer:barn work, grounds work, horse care-giver, side walker, horse leader, assistant instructor, an ESMHL assistant in our various programs and a fundraising committee member. Candi is also the Horse Mom of Bella, who lives on site at SMART. Candi has always been a horse lover and her passion was re-ignited upon volunteer opportunities since retirement. As the busy bee she is, Candi also runs the '4640 Tack Shack - self run business that gives back to SMART through horse centric retail sales donation percentage. When Candi isn't at the farm, she's out being an amazing artist, wife, and grandmother! 
"In this journey I have witnessed amazing moments - in doing this work, I have found my own true self."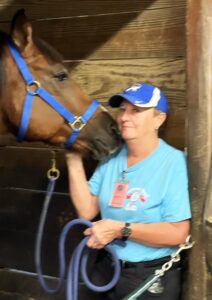 Sue Collaud
Equine Assistant 
Joining us back in 2017, Sue has been an avid leader amongst our groups of new coming volunteers. Sue volunteers to help with lessons and events, but she also helps maintaining the barn and feeding the horses. She is grateful for the opportunity to care for each of the horses as if they were her own. Sue has loved horses since she was a toddler, and has owned several in her journey through life, so you could imagine her excitement when she found SMART upon her retirement to Florida. When not at the farm, Sue can be found spending quality time with her husband and kids!
"I love to volunteer at SMART, and I plan to stay as long as I can."