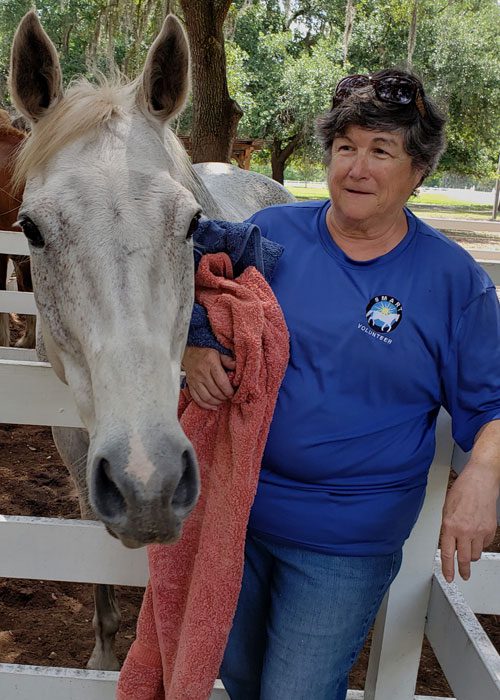 Melissa Spillenkothen
Interim Executive Director
Melissa joined the SMART volunteer family in 2012 soon after she moved to Florida. When Diana Staab, the former Volunteer Coordinator moved away, Melissa stepped into that role. And are we glad she did!! Melissa loves working with the SMART horses and is involved in many other SMART activities that include volunteering for lessons, programs, and fundraising. Melissa is a member of SMART's Board and has stepped in as Volunteer Interim Executive Director until a new ED is found. 
Samantha Toomey
Barn Manager | Lead PATH Int'l Riding Instructor and PATH Int'l Driving Level I Instructor
Sam joined the volunteer team in 2002.  Her dedication to the riders and horses at SMART  was so great that she became a SMART instructor in 2003 and SMART's full-time Barn Manager in 2005. Samantha is not allowed to retire. Ever.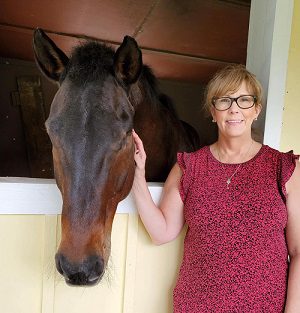 Stacey Volpe
Administrative Assistant
Stacey and her husband relocated to Florida from Maryland in March of 2019. She joined the SMART team in May of 2019. Stacey spent the past 15 years working as an Administrative Assistant for a private school where her children attended. While she has no previous experience being around horses, she instantly fell in love with the special horses at SMART. All of us are THRILLED that Stacey has joined the SMART family!
Jacquie Denman, Susan Hartman,
Deb Hornbeck and Nicole Holt
Admin Assistants