The therapeutic riding program at SMART is designed to have a positive impact on our rider's ability to develop life skills. Participation in the program will assist their transition into low- supported or independent functioning within the community where each individual will live, learn, work and play.
SMART bases its therapeutic riding program on good horsemanship, sound riding techniques and therapeutic and hippotherapy standards that are approved by the Professional Association of Therapeutic Horsemanship, Intl (PATH Intl.)  The general goals concentrate on the respectful and empathetic care and handling of a horse and riding skills.  The riding lessons challenge the rider physically, cognitively and emotionally.   A lesson usually includes mounting, warm-up, review of previously learned skills, introduction of new skill, game or activity, cool down, dismount and care of tack and horse.
SMART charges $65 for a group therapeutic riding lesson.
SMART also offers private therapeutic riding lessons at $80 per lesson. This allows us to pay our volunteer instructors for their additional time at SMART.
Please note that there is an administrative fee of $50 that is due at the first lesson and with annual renewal applications.  There is also a $50 fee for the first-time intake assessment and $25 for returning students.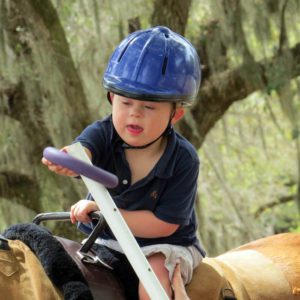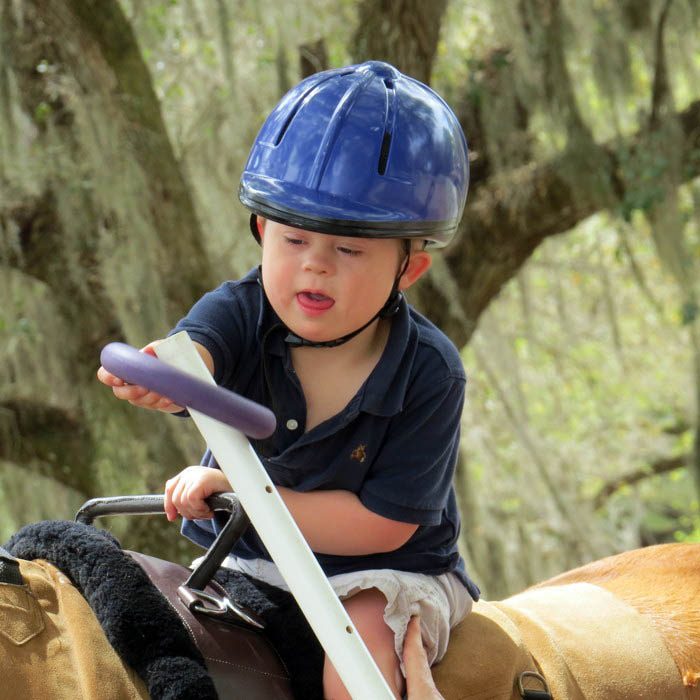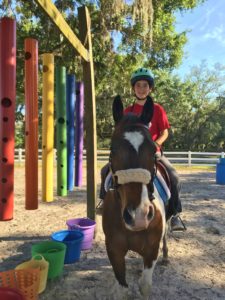 The benefits and skills learned during therapeutic horseback riding go hand in hand with the acquisition of basic living skills---at all ages and developmental levels.  Learning how to safely and empathetically interact with horses and how to use proper body mechanics to effectively control a horse improves our rider's physical, cognitive and social abilities and enables them to transfer these abilities to other aspects of their life i.e., into the classroom and home.    Some of these skills include: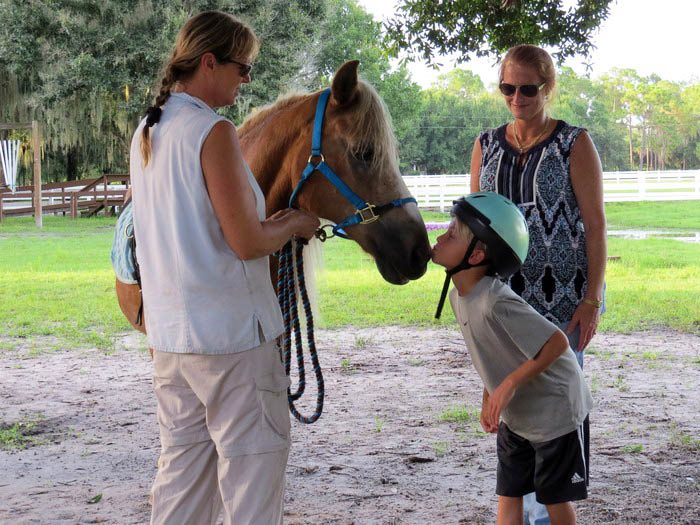 Learn to follow verbal, visual and/or written directions & rules
Work and play cooperatively with others
Communicate needs by requesting assistance
Perform simple chores
Say please and thank you
Cooperate with a routine / sequencing
Develop fine and gross motor skills (holding objects, tossing balls, writing on chalk board, puzzles)
Develop an awareness of safety
Help clean up after activities
Appropriately express both positive and negative feelings
Demonstrate positive attitude toward self and others
Demonstrate positive coping strategies when feeling upset, anxious, angry, excited.
Resolve conflicts in socially accepted ways.Treat peers, staff and horses with respect
Practice and mastery of the specific skills learned during therapeutic riding will provide riders the opportunity to:
Demonstrate independence
Demonstrate self-advocacy skills
Engage in social interaction
Participate fully in other community resources
Participate in recreation and leisure activities
Lead a more fully engaged and meaningful life