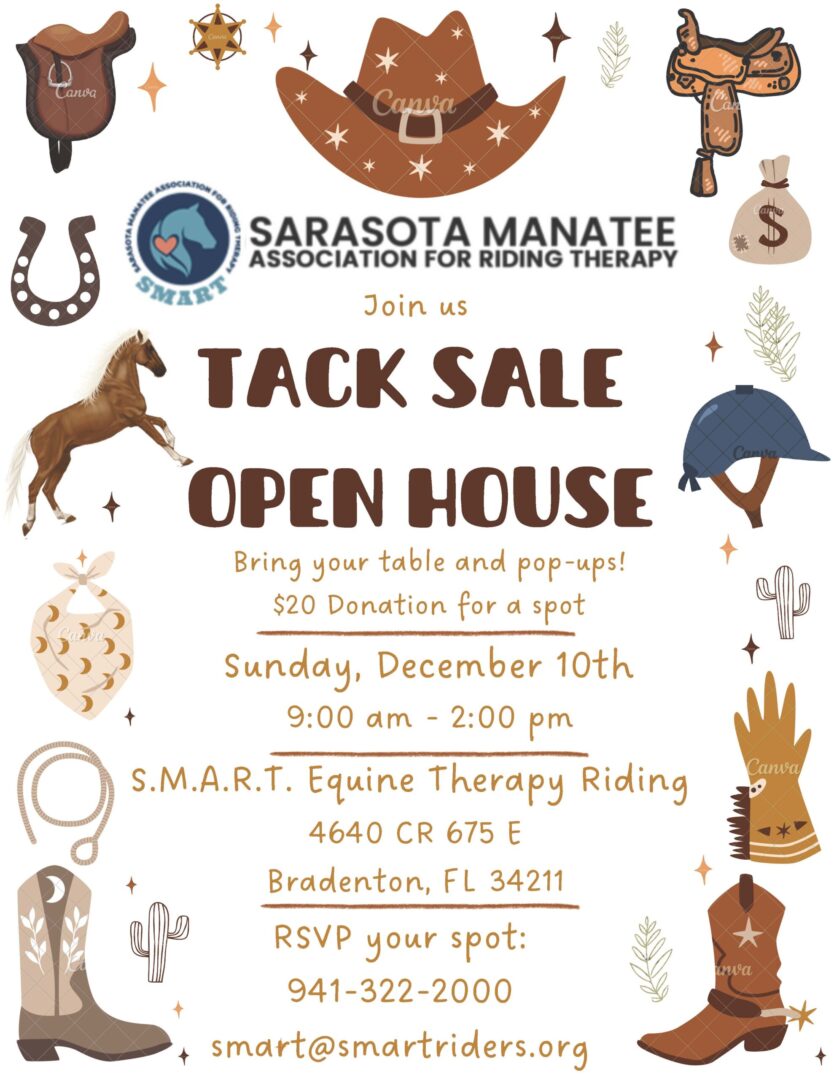 Tack Sale and Open House
1336
1336 people viewed this event.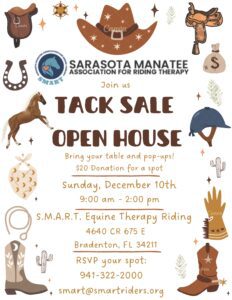 Calling all equestrian enthusiasts and vendors! 
 Don't miss the chance to be part of our exciting tack sale event! 
 Whether you're a seasoned seller or just starting out, this is the perfect opportunity to showcase your products or sell your tack that you have laying around to a community of passionate horse lovers. 
 Save the date: Dec 10, 2023
 Time: 9:00am – 2:00pm
 Location: Sarasota Manatee Association for Riding Therapy (SMART)
 To secure your spot as a vendor, simply sign up using the link below. Don't miss this chance to be a part of something truly special! 
For any inquiries, please don't hesitate to reach out to us at 941-322-2000. Let's make this tack sale and open house event an unforgettable success together!