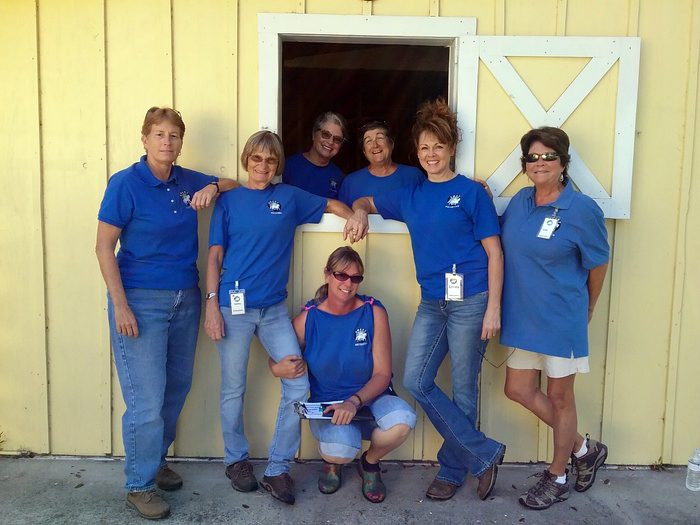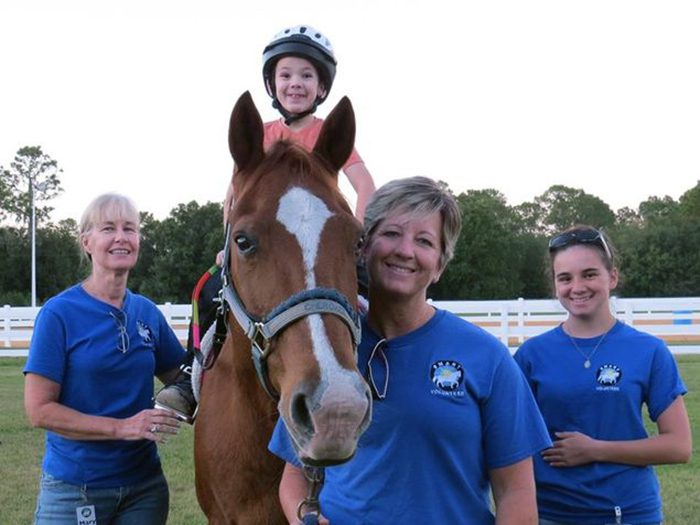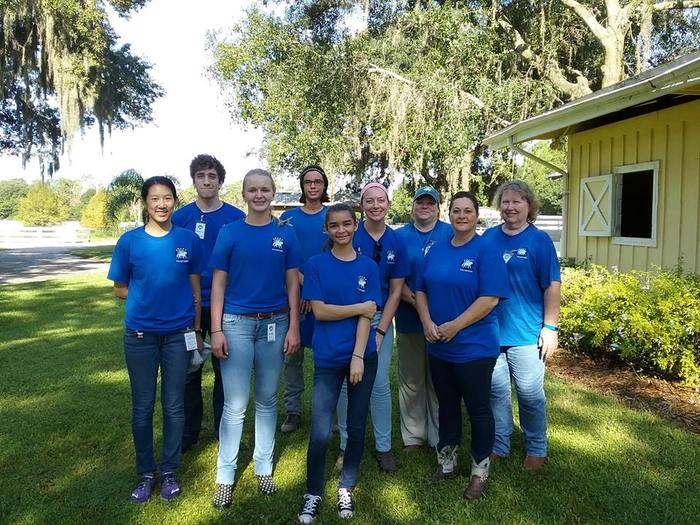 Volunteers are the heart and soul of SMART. Everyone works together at SMART to form a vital team that is essential to the success of our program. SMART is a mostly volunteer powered organization and our need for volunteers is always great!
Whether your experience with horses is lifelong or nonexistent, your willingness to give of yourself and your time is what we need! There are many areas of volunteer opportunities here at SMART; our volunteers help with leading horses and assisting students in classes, as well as with horse care, facility and grounds maintenance, fundraising and administrative work. We will be happy to work with you to find the area where you will feel most comfortable and that will be the most rewarding to you.
At SMART, we want everyone involved in the program to feel comfortable and safe. The safety of our Riders, Volunteers, Horses and Staff is of the utmost importance to us. To that end, all Volunteers are required to attend our Volunteer Orientation. We offer these orientations several time each month. Please call the SMART line for more information.
We invite you to come out to be a part of our SMART Volunteer Team. Not only will you get to spend time with some great people and wonderful horses---you will get to witness the joyous smiles and hear the peals of laughter that come from our SMART Riders as they ride toward a life of inclusion and respect!