Empowering Lives Through the Healing Power of Horses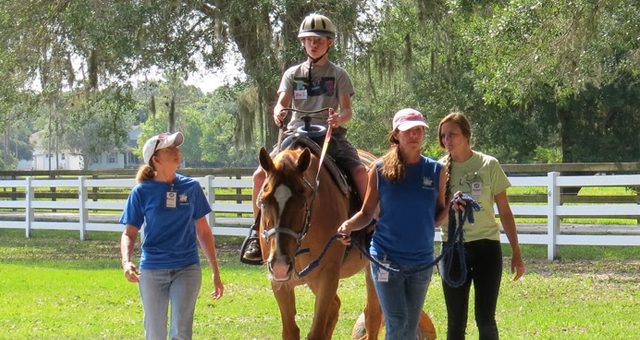 Enriching the lives of people with special needs through therapeutic horse-related programs.
Goals
Provide our services to as many children and adults in our community with special needs as possible, providing them the opportunity to develop to their greatest potential.

Maintain our commitment to play a leading role in improving the lives and well being of our riders and their families and continue to provide our services to all eligible individuals regardless of their ability to pay.

Ensure the high quality and safety of our program, continuing to operate in an environment designed to meet the individual needs of our riders and their families. All existing and new professional staff and volunteers will continue to be well trained and committed to serving the goals of the organization.

Increase the effectiveness of our program by continuing the development of program outcome measurements that accurately reflect the beneficial results of therapeutic riding.

Develop an active, interested, and diverse Board of Directors from members of the community.

Maintain fiscal responsibility by controlling expenses while increasing revenues.

Develop a broad base of financial support that will continue to grow with the organization.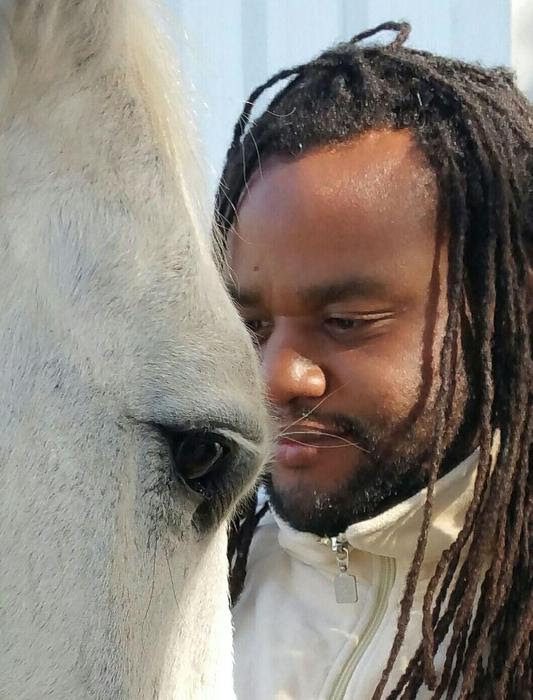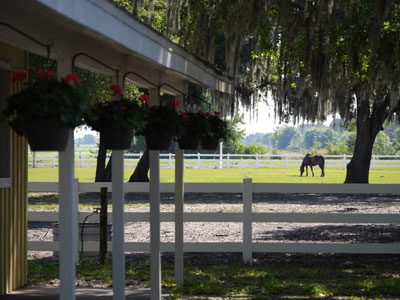 2020 Goals
Expand programs and services to address additional community needs.

Continue with build out of the Covered Arena.

Develop revenue streams to help pay down the mortgage and to provide for safe, quality programs and facilities.
SMART was founded by Betsey London-Fish of Greenwood Riding Academy in Sarasota after she observed striking improvements in one of her young riding students who was dealing with the challenges of Cerebral Palsy.  Betsey decided to start a not-for-profit organization that would provide Therapeutic Horseback Riding for other children and adults with special needs. Under her leadership, SMART became a 501 (c) organization on March 2, 1987 and began its journey!   SMART also became a North American Riding for the Handicapped Association (NARHA) accredited center in 1988.  Betsey retired from the organization in July of 1991.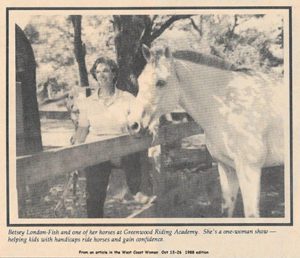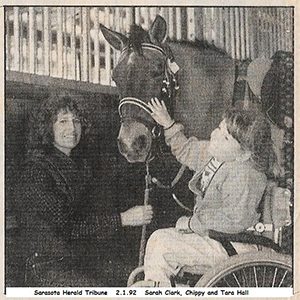 Throughout the early years, SMART moved to several different locations. In February of 1993, Sarah Clark, a SMART volunteer and instructor since 1989, took up the reins as Executive Director and moved SMART to her property at 4800 CR 675 E., Bradenton. Sarah sold this property to Bridgecreek, Inc. (the Hunsader Family) in October 1998.  SMART had a generous, free lease on this property from 1998 - 2011.  Because of Sarah's commitment to SMART and its mission, and because of her leadership, SMART continued to thrive.  Sarah retired from the program in December of 2002.
Gail Clifton joined the SMART volunteer team in 1997 and became an instructor in 2001.  She was handed the reins of the Volunteer Executive Director position in 2002. During this time, SMART became a NARHA Premier Accredited Center from 2002-2007; then remained as a NARHA member center until becoming a Professional Association of Therapeutic Horsemanship International Premier Accredited Center in 2013. SMART purchased and made its final move to its permanent home at 4640 CR 675 E in December of 2011.  SMART also experienced tremendous growth and expanded its program offerings during this time.  After several unsuccessful tries, Gail made her final retirement from the ED position in March of 2017.
Samantha Toomey joined the volunteer team in 2002.  Her dedication to the riders and horses at SMART  was so great that she became a SMART instructor in 2003 and SMART's  full time Barn Manager in 2005.   Samantha is not allowed to retire.  Ever.
Brandi Ezell was hired as the Executive Director in March 2017 and served in that role through March 2019.
Dee Danmeyer joined the team in March 2019 as a full-time Executive Director. Dee has 17 years of experience as an Executive Director in the non-profit arena. We are looking forward to the successful history she will be making!
Since 1987, SMART has provided over 47,152 therapeutic riding/driving and equine assisted learning program hours to over 5,626 individuals. Also, SMART has always been a mostly volunteer-powered organization which includes over 70 individuals who have served on the Board of Directors!
Horses Make the Difference
There has always been something special about the connection between human and horse----and our SMART Horses prove that every day. Our Horses are patient, gentle and kind---and take their job as "trusty steed" seriously. They also love to be loved on! These attributes, along with creative caring on the part of our Volunteers, make it possible for our SMART Riders to receive the maximum therapeutic experience.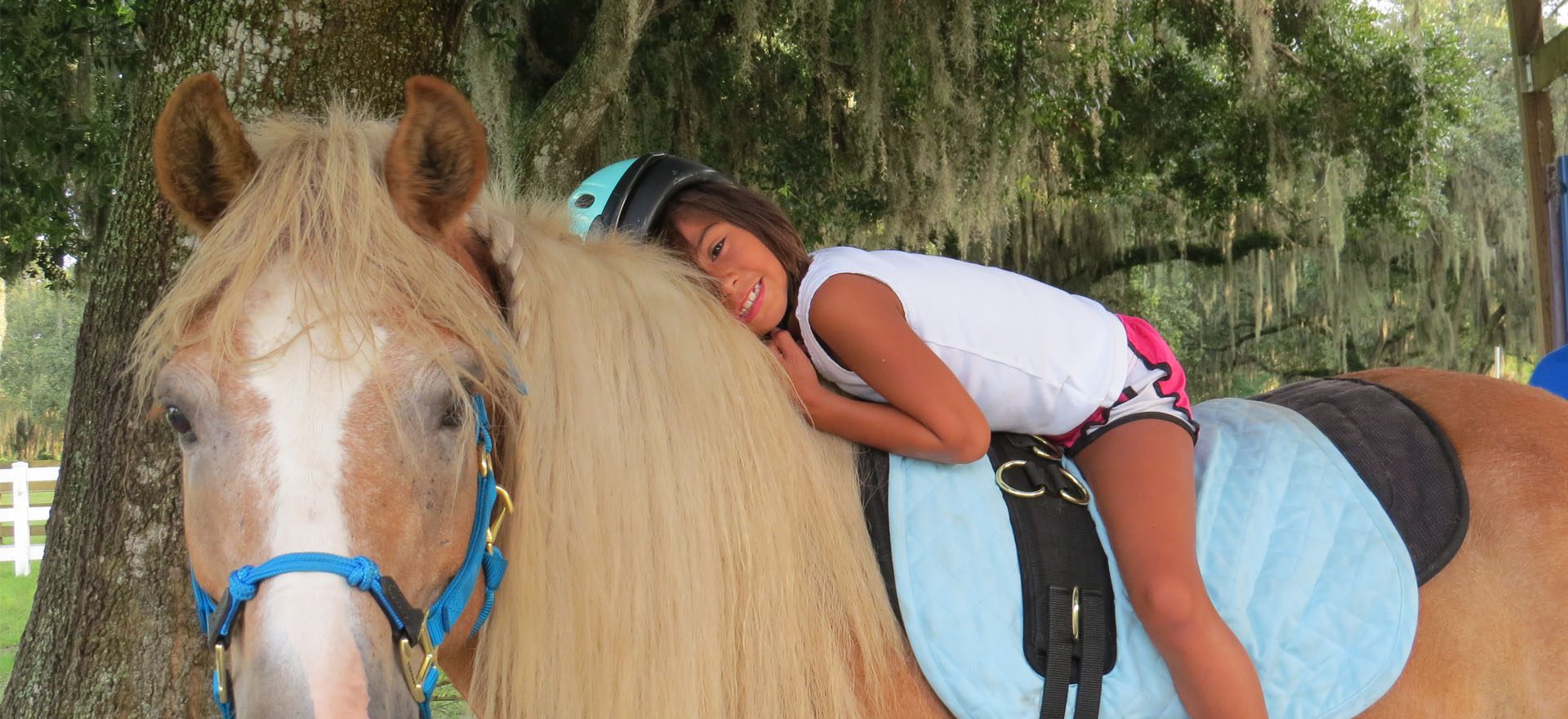 Volunteers Make it Happen
Volunteers are the heart and soul of SMART! As a not-for-profit organization that is mostly volunteer powered, SMART depends and relies on the support and strength of many, many dedicated and caring people. SMART Volunteers are exceptional people! The gift of their time and talents make it possible for every SMART Rider to celebrate the freedom of movement, the companionship of a horse, and the feeling of inclusion and acceptance that comes from being surrounded by people that care about them.
Safety is Always First
SMART has been in existence as a not-for-profit organization since 1987 and is a Professional Association of Therapeutic Horsemanship, Int'l Premier Accredited Center. This accreditation from PATH Intl. recognizes that SMART's program meets basic standards for health and safety and promotes the well-being of all participants and equines. SMART is one of only 14 Premier Accredited Centers in Florida and the only one in Manatee and Sarasota counties. All of the Riding Instructors are certified by PATH Int'l and are well versed in working with the special needs of each of the participants. At SMART, we take pride in our ability to provide our participants with a quality program that provides a safe, therapeutic and fun experience with goals and objectives adapted to the individual needs of each rider.